Booking Details and Prices
I am delighted to be able to visit schools once more! However, rest assured that I am still offering various ways to operate safely during school visits after lockdown.
Depending on your specific requirements and the spaces available, I can either work in classes only, in small groups rather than gathering in school halls, or work in just one specific area, again with small audience numbers. Do feel free to get in touch to discuss an approach which is most suitable for you.

Please call direct for further details or to
make a booking, either call:
0771 8048904
RUNNING TIMES:
KS1 and 2: Between 50 - 60 minutes per show/storytelling performance.
Early Years Foundation Stage: between 20 and 30 minutes per storytelling performance.
(Workshops and literacy packages can be either a full day or a half day, depending on your requirements.)

AVAILABILITY:
A wide variety of stories and workshops for specific age ranges throughout Foundation, KS1 and KS2 is available now and throughout the 2021-22 academic year. Please ask for further details.
NUMBERS:
Up to 120 (or up to four classes) per performance.*
*When it is once again safe to do so. Until then, I will work with you and your colleagues to ensure safe measures are observed.
COSTS:
UK schools:
Full day (3 - 4 performances) between £320 - 360* depending upon location, including travel costs.
Half day (1 - 2 performances) between £250 - 290* depending upon location, including travel costs.
UK conference appearances, speaking appointments, INSET sessions and workshops:
Full day £600 including travel. Half day £450 plus possible travel expenses depending upon location.
Overseas conference appearances, performances and workshops: £1000 per day plus accommodation and travel.
*If you have booked previous visits, please ask about special discounts!
Discounts of up to 20% off all of the above prices apply to multiple or regular bookings. Ask about details. If there is another school

in your area who would also like a visit, why not combine your bookings and both schools get the discount!
In case of cancellations due to Covid restrictions, no invoice will be issued until the visit has taken place. There will be no cancellation fees for Covid related issues until further notice.
Remember: full day or half day bookings can be made up in a variety of ways.
Full details and booking information for all of these shows are available from Chris at Intext Performance on: 07718048904
We look forward to entertaining you soon!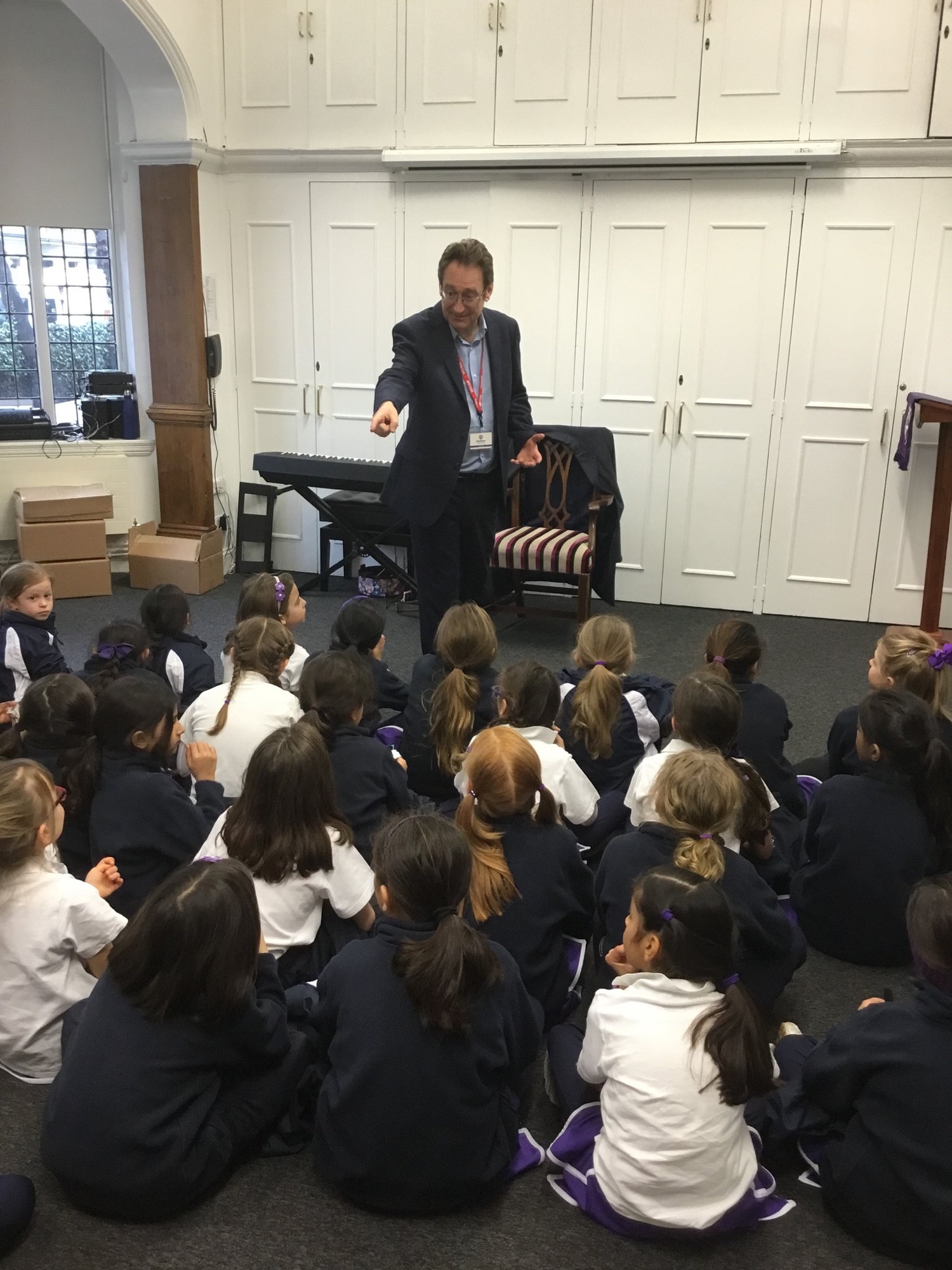 For those who are still unable to host visitors, my "Live Online" shows continue soon. These will continue after restrictions have eased completely, and will still be available as an alternative option to an actual visit.


I am also continuing to offer a variety of online storytelling sessions tailored specifically to your requirements.These are available now and until further notice. They will mainly be provided through Zoom, Skype or Teams. Do get in touch to ask about pricing and further details.